VITRINEMEDIA has been committed for more than 10 years to real estate agencies in ensuring they are the most REMARKABLE!

VitrineMedia is a pioneer in LED displays and a world leader in delivering customised solutions tailored to your point of sale visual display areas .
IN WINDOW REAL ESTATE DISPLAYS
LED POSTER-HOLDERS ARE AVAILABLE FROM A4 TO A0, INCLUDING BANNERS, OR ROUND, SQUARE, AND DIAMOND FORMATS, MAKING IT POSSIBLE TO DISPLAY YOUR PROPERTIES AND MANDATES IN A STRIKING AND EFFECTIVE WAY.
REAL ESTATE DISPLAYS TO GRAB ATTENTION
To differentiate yourself from your local competitors, our solutions and Real Estate LED Displays – including video walls – allow you to display exclusive content about your agency, your team, your know-how, your customer reviews, etc.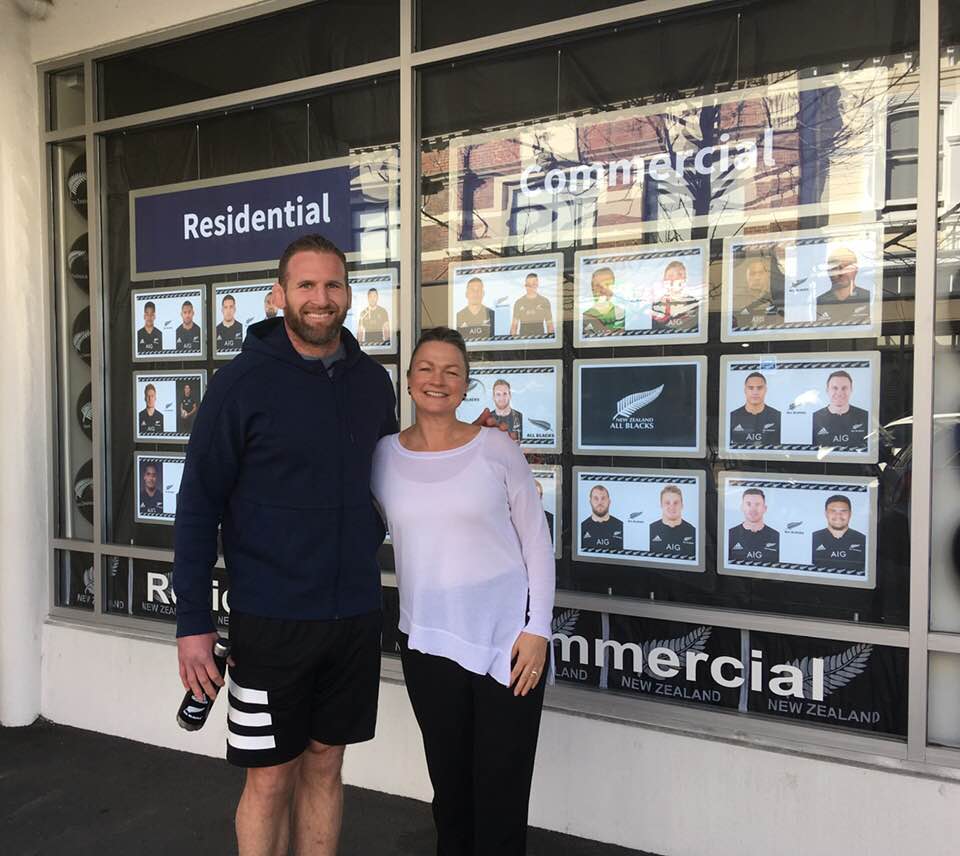 BE SEEN! DRIVE ENGAGEMENT!
Real Estate Display systems to help present property listings with ease
If you're setting up a brand new real estate office or are relocating from your old premises, you'll understand just how important it is to make the best use of your office space. Real estate displays allow you to promote your current for sale listings, helping you capture the attention of people who may not yet be actively in the property market but might just be walking by and spot what could become their dream home.
Real Estate Displays Australia FAQ
How many display panels can I install in my Real Estate window display?
Other than the height limitation of your
display window, you have the ability to install
as many display panels as you wish. You will
only need to pay attention not to exceed the
nominal power output of the power supply.
Note that for each A4 display panel, there is a
5w consumption, and 7,5w for an A3 display
panel ...etc. However, you can install multiple
power supplies on the same window display
At what distance from my Real Estate window display must the track be installed?
There is no defined distance. Neither too close,
I will be having some work done in my Real Estate store before my display are installed. What should I ensure in terms of electricity?
We recommend that you ensure one powerpoint in a case per display window for
connection to the power supply. Always ensure
an access for installation and maintenance. nor too far. If the track is too close to the window,
there is a risk that the reflection of the panels
in the window makes it difficult to read the
contents of the panels. If, however, the track is
installed too far away from the window, your
display panels will not be clearly visible to people
standing at the window. We recommend a
distance ranging from 8 to 20 cm.
Is there a minimum distance to respect between each column?
 Yes, there is, for the C2 Max and New I Max
since that the display panel fixtures serve
as electrical contacts and if they touch,
this can lead to a short circuit and black
discoloration of the fixtures. We recommend
that you leave at least a 5 cm space between
What is the minimum size of the dedicated service entrance in the real estate agency suspended ceiling, in which to locate the power supply?
a This will depend on the space inside
your ceiling, and whether you will be able to
install the power supply upright.
a The various sizes available are as follow :
- 150 Watts power supply Length • 199mm,
Width • 98 mm and Height • 38 mm
- 90 Watts power supply Length • 145 mm,
Width • 60 mm and Height • 32 mm
- 60 Watts power supply Length • 125mm,
Width • 50 mm and Height • 31 mm
columns. However, for the other models.
It all depends on your sense of aesthetics
and design.
What power intensity is needed in my circuit breaker for the Real Estate window display?
The ideal is to have a 16A circuit breaker,
especially if there are other lines connected
below. If it is a circuit breaker exclusively for
the display window, a 10A is sufficient.
What type of screws should I use to install my Real Estate window display?
This depends on what the walls or ceiling are
made of. Simply ensure that the head of the
screw is larger than the hole in the track.
a Concrete Ceiling/Wall: Metallic/plastic
dowel with multi-purpose screw
a Plasterboard Ceiling/Wall: Expandable
metallic dowel
a Aluminum Ceiling/Wall/Window frame:
Self-drilling screw
a Plafond/Mur/Montant de fenêtre en bois :
vis à bois
a IPN: We do not recommend installing
your window display on IPN. Drilling in IPN
makes the steel structure more fragile and
Can I power two LED Real Estate window displays with only one power supply? (One track to the left and one to the right of the power supply)
Yes, you can power even more than two
window displays as long as the power
requirement of display panels does not
exceed the nominal power output of the
power supply. Note that for each A4 display
panel, there is a 5w consumption, and 7,5w
for an A3 display panel...etc. can lead to problems with the unit's rigidity. If
you would like to install your window display
on IPN, we will require you officially release
us of any liability following the installation of
display window in written form.
For any other materials, contact
VitrineMedia' Customer Service or ask your
local hardware store for advice.
My suspended ceiling is made of 60x60 foam tiles, and it is impossible to install tracks on the window sill. Is it possible toset-up displays in my window?
Yes, it is possible. In order to do so, you
must insert a wooden bracket inside your
ceiling, measuring at least the length of a
track to increase the contact surface. You
will be able to later connect the track to the
wooden bracket using a large wood screw
which will go through the tiles and attach to
the wooden bracket.
How many tracks can be connected together before it is necessary to add an additional power supply on the other side?
It depends on the number of display panels
you have. We recommend that you add an
inversed end-piece after the fourth track.
I received my packages for my backlit LED Real Estate window display installation, the track fixtures are different, one red and one blue. Why is that?
The Red fixture indicates the positive (+) and
the Blue fixture indicates the negative (-).
The Red fixture (+) must always be installed
to the right when facing the window display
from inside the store/space. à g
How do I connect a dimmer? (How do we differentiate between the negative and positive cables?)
Unfortunately, our cables do not yet have a
visual reference allowing you to differentiate.
But it is simple to figure out. Simply trace the
cable back to the connecting jacks on the
track.
Can we use VitrineMedia LED Window display panels in an external display box? Under what circumstances can it be done?
Yes. The first thing to ensure is that the box
is large enough to accommodate the tracks.
Why are there multiple types of power supply?
VitrineMedia offers three types of power
supply's. 60w, 90w and 150 w.
The power supply to be used in your
installation will depend on the quantity of
the display panels connected to it. Note
that for each A4 display panel, there is a 5w
consumption, and 7,5w for an A3 display
panel ...etc. The box must be waterproof and ventilated.
If the display box is exposed to direct sunlight,
install a UV protective film on the glass.
What is the maximum number of display panels that I can put on a single column?
Restrictions for the One, Two, C2 Max and
New I Max are as follows :
a A4 - 8 display panels
a A3 - 7 display panels
a A2 - 4 display panels
a A1 -2 display panels
a A0 - 1 display panel
How to choose the appropriated power supply?
To know which power supply to choose, you
must calculate the electrical consumption of
your displays.
Here you can check their consumption per
size, you just need to multiply by the number
of displays :
a A4 format: 5 watt
a A3 format: 7.5 watt
a A2 format: 10.5 watt
a A1 format: 26.5 watt
a A0 format: 35 watt
For the Light range, there are even more
restrictions :
a A4 - 5 display panels
a A3 - 4 display panels
Always ensure that the required power
consumption does not exceed the nominal
output of the power supply. Note that
for each A4 display panel, there is a 5w
consumption, and 7,5w for an A3 display
panel...etc.
What happens if the installation goes over the nominal 150W output of the power supply?
In this case, we recommend that you add
another power supply at the opposite side of
your tracks. If this is not possible, you should
link the four ended cable which is plugged
into your track onto the two power supply.
We recommend that you connect one
positive and one negative cable to at least
one of the power supply using a domino.
Be sure to respect the polarity.
The green led on my power supply is blinking. Why?
This means that there is a short circuit on
your window display. Check that none of the
cables are touching each other, or ensure
the fixtures are making good contact with
the inside of the track and not touching any
of the mounting screws.
What are your tips to hide the cables when installing the VM Wall?
Either cutting them to size and attaching
them using a domino, or installing a cable
duct to hide the cables inside it. The ideal
solution is to hide the cable in the wall cavity
where possible.
I would like to use the display panels on both ends, but visuals are shadowing through to each other. What can be done to reduce this?
Simply insert a blank backlight paper
between the two panels.
How many VM Wall columns can I connect together?
It will depend on the nominal power output
of your power supply. Note that for each A4
display panel, there is a 5w consumption,
and 7,5w for an A3 display panel ...etc.
Do I absolutely have to install a straight display panel at the top of a tilted column? Why is that?
No, this is not mandatory, however,
we recommend that you do so to ensure the
stability of your column.
Seeing that the large formats offer less than 5000 LUX, will the difference in luminosity be noticeable when mixing large and small display panels?
Yes. However, once the visuals are inserted
into the display panels, the differences will
be minimal and virtually invisible to the
naked eye.
Can I place the large VM Two formats in the same column as the small formats? Which formats are compatible? Which formats are not compatible?
Yes, the space between the fixtures is the
same for all the display panels except for
the A0 format. In fact, the spacing for the
fixtures on the A0 display panel is of 56cm.
For all the other panels, it is 17 cm.
In the competitive world of real estate, it's important for agents to stand out and attract the attention of potential buyers and sellers. One way to do this is by using led backlit window real estate displays in your shop front.
Backlit Led window displays are a type of advertising that uses a backlight to make the colors and images on your posters and signs stand out more. This creates a dramatic effect that is sure to catch people's eye and draw them into your shop.
There are several reasons why real estate displays for agents should consider using led backlit window displays in their shop front.
First, VitrineMedia Slimline form factor led backlit window Real Estate displays cable display system are energy-efficient. Led Backlit Window Displays lights use much less power than traditional incandescent or fluorescent bulbs, so you can run them for longer periods of time without worrying about high electricity bills. This is especially important for real estate agents, who often need to display their posters and signs for extended periods of time.
Second, backlit led window displays are durable and long-lasting. Led lights have a much longer lifespan than other types of lights, so you can expect your displays to stay bright and vibrant for many years to come. This is especially important if you are using your displays in a high-traffic area, where they may be subject to wear and tear.
Third, led backlit window displays are versatile. You can use them to display a wide range of materials, such as posters, signs, banners, or even artworks. This allows you to be creative and showcase your listings, services, or brand in a unique and eye-catching way.
Fourth, led backlit window real estate displays are easy to install and maintain. Most led backlit displays come with a simple plug-and-play setup, so you can easily install them yourself or hire a professional to do it for you. They also require minimal maintenance, as led lights don't burn out like other types of bulbs, and they are easy to clean and replace if necessary.
In conclusion, led backlit window displays are a great investment for real estate agents. They are energy-efficient, durable, versatile, and easy to install and maintain. By using led backlit displays in your shop front, you can attract the attention of potential buyers and sellers and stand out from the competition.